Check out our courses and training
We are happy to prepare dedicated training courses, tailored to the individual needs of the client or organization.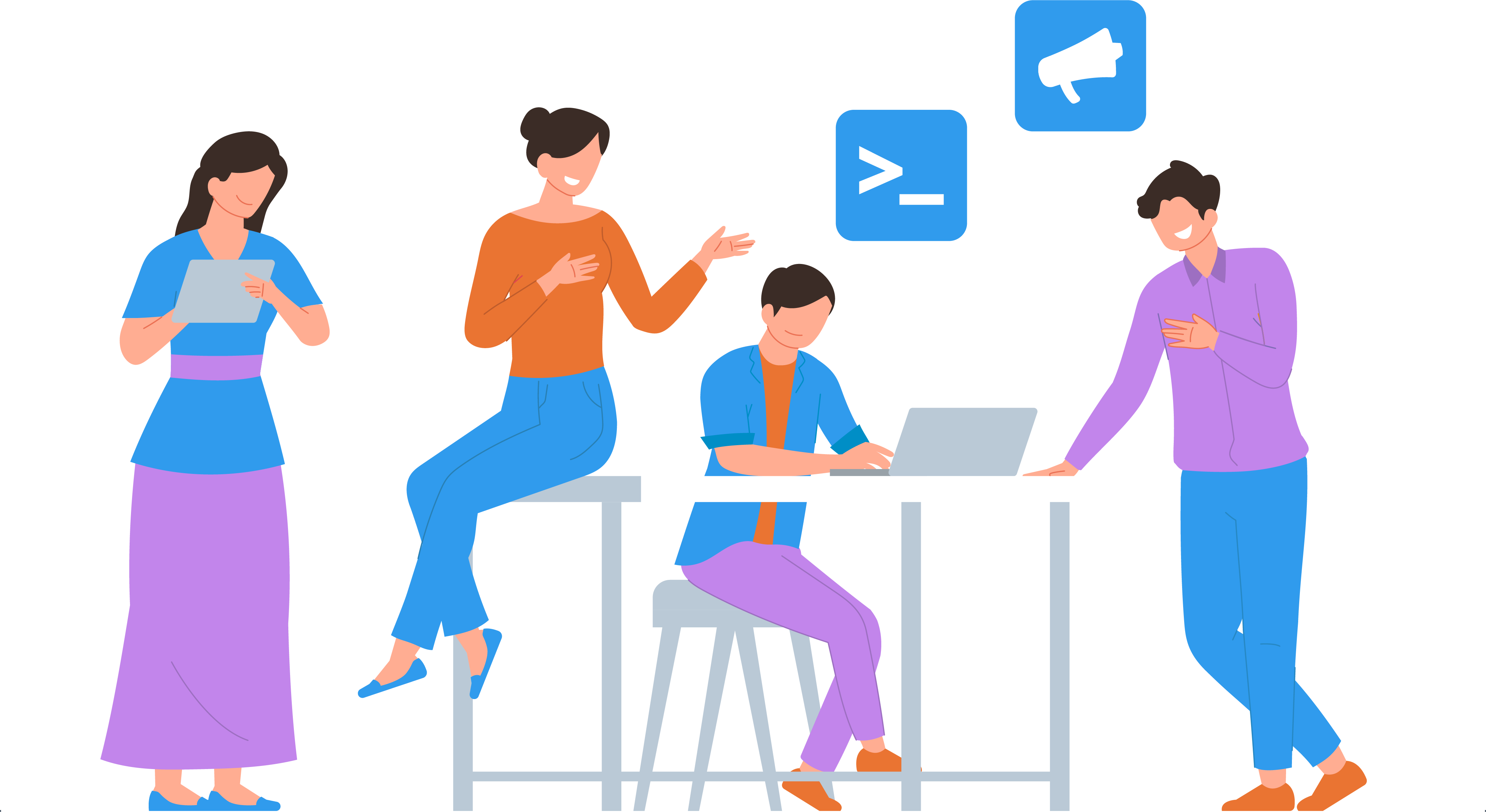 Learn about our training topics
Cybersecurity
Our experience in Cyber Security:
100 completed cyber security training courses
including > 50 expert-level training courses conducted (e.g., for the Army, Police, Social Security, universities) in the last 3 years
> 100 hours of developed cyber security e-learning video courses on behalf of the Armed Forces Cyber Resource Center.

We offer training for experts and offensive teams (red team), defensive teams (blue team) and purple team integrating their work, among others, in the field of:

Network security, security and administration of operating systems, Incident response, Cyber Threat Intelligence (CTI), or hardware and software security.
Selected ongoing training courses:
Advanced Web Application Security (4 days, 32 hours)
Vulnerability search and hardening of network infrastructure (3 days, 24 hours, cyber range formula)
Safety Academy (on-demand e-learning course)
OSSTMM security expert (on-demand e-learning course)
Monitoring and security operations (6 days, 48 hours)
Hacking tools (6 days, 48 hours)
Safety Tester ( 3 days, 24 hours)
Linux System Administration (Ubuntu/Red Hat) (3 days, 24 hours)
Creating and managing CERT/CSIRT security incident handling teams (2 days, 16 hours)
Mobile systems security (3 days, 24 hours)
PCAP packet analysis (5 days, 30 hours)
Computer forensics (2 days, 16 hours)
OSINT (2 days, 16 hours)
On a daily basis, we cooperate with a network of dozens of experts (Polish and foreign) in the field of cyber security, with many years of professional experience and prestigious industry certifications.
Using the knowledge and experience of our staff, we also provide cyber security training for non-technical teams (so-called security awareness), covering such issues as: cyber threats (phishing, ransomware, malware, social engineering, telephone attacks, spoofing, etc.), secure data processing or methods of unauthorized data acquisition.
Particularly worthy of mention, are the courses we offer on the aforementioned topics, implemented in the formula of cyber range (cyber training ground) and on our own laboratories. Allowing for the implementation of authentic training scenarios and gaining experience and learning from mistakes made.
Dydactics
Our experience in teaching methods and tools used in didactics:
> 400 completed trainings for academic teachers on modern teaching methods
Including > 6,000 hours of online learning training delivered
> 4,500 trained university teachers on selected topics
Methodologists developing and conducting training in the above-mentioned field are people with extensive teaching experience, who develop their knowledge and skills in Poland as well as at foreign universities. The instructors are both practitioners, operating in the commercial market, as well as scientists who can boast academic titles, awards in the field of didactics and publications in prestigious journals.
Selected ongoing training courses:
Modern teaching methods
Flipped classroom and Blended Learning methods
Case study method
Webquest + OSINT teaching method
Problem-based learning in academic didactics
Visual thinking (sketchnoting)
Creating e-learning courses in Moodle / Adobe Captivate / Articulate Storyline
Creativity in academic work
Design Thinking Moderator
Creating multimedia presentations
Creating and composing infographics and slides
Intergenerational communication, Generation Z
Feedback or feedback in teaching
Gamification in education
Data visualization in Tableau
We work on our own proprietary materials and training scenarios using multimedia content, interactive methods, case studies, team exercises and full e-learning courses to support traditional classroom and live online teaching methods.
Even before the outbreak of the SARS-CoV-2 pandemic, we had already implemented 3,000 hours of remote, hybrid blended methods or Flipped Classroom training.
As early as 2012, we implemented commercial training courses on advanced topics in economics and finance (preparing trainees for state professional licenses) using the Flipped Classroom method based on our proprietary e-learning platform.
Technology
Our experience in teaching methods and tools used in didactics:
> 300 completed IT training courses
> 3,000 trained IT staff but also students and academic teachers
In addition to cyber security training under the Technology category, we provide competency-building training in:
Systems design (UML, Enterprise Architect, Visual Paradigm)
Designing web and mobile applications (UX, UI, Design Thinking)
Programming (in languages such as PHP, JavaScript, C++, Python, Scala, Java)
Creating responsive websites (HTML, CSS, JavaScript, Apache, Wordpress, SEO)
Administration of operating systems (Unix/Linux, Windows/Windows Server, Android)
Databases (both in terms of engineering (MySQL, PostgreSQL, Oracle) and data science) including Big Data databases
Data Science (programming in R, Python)
DevOps (Docker, Kubernetes, Git, Jenkins, Splunk, Ansible)

Cloud Computing

QA, Testing
IT project management (methodologies, Agile, Scrum, tools)
Business
We provide training in business, finance and soft skills to both employees of companies and institutions, as well as students and young graduates planning their own business.
Selected ongoing training courses:
Training in analytical thinking and problem solving
Self-presentation, public speaking
Entrepreneurship and startups
Strategic management in universities, Balanced Scorecard
Building a Business Model, Business Model Canvas
Business analytics (in Excel, Tableau)
Financing startups
Investment analysis
Stockbroker
Investment Advisor
Business models, business plan basics, starting a business
Law for startups, intellectual property, patent law
Tax training for universities
Project management and project team leadership (methodologies, tools, software)

IPMA

Scrum

Agile
Marketing & Design
As a complement to our business training offer, we implement creative, marketing and design workshops (including the Design Thinking method).
Selected ongoing training courses:
Marketing planning and strategies
Market research
Training in e-marketing, SEM, SEO
Content marketing (Wordpress, Copywriting, Web graphics, SEO)
Designing products and services using the Design Thinking method

Service Design

Design of application interfaces (web, mobile)

User Experience

Social media marketing
Contact us
We will provide you with all the details of your chosen training or advise you on which of our courses will be most suitable for your employees.
Email us
contact@mrcertified.eu
Get to know us
We provide training for universities and public and private schools, large and smaller companies, and public institutions.
Learn more